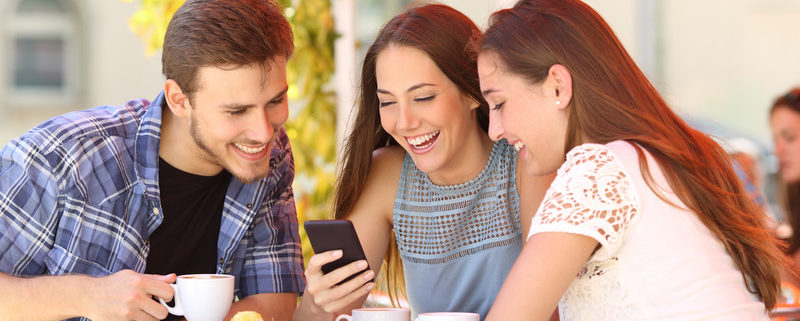 Following best practices for social media is key to your brand's success online, regardless of your business type. Sofia Katsali's Huffington Post article about how celebrities handle social media got me to thinking. How do celebs differ from the rest of us? Do they handle social media in a different way? Definitely, there are some differences when you are famous. But when it comes right down to it, basic social media practices are the same for celebrity brands as they are for business brands everywhere.
Best Practices Matter
Successful social media management for business is somewhere between an art and a science. Following best practices will join the two and make all the difference in your brand's online success.
These are some of the social media best practices that stand out to me: persistence, consistency, timing, interest in others, engagement, positive valuable content, give and take, attractive images, good writing, and links to additional useful content.
Success is also dependent on being yourself – know your brand – authenticity is key. Don't spread yourself too thin – identify the best platforms for your brand and focus on them. You'll want to take advantage of the unique nature of each social platform by tailoring your content appropriately. Here's how your business brand can rock the social media scene just like a celebrity.
9 Tips for Rocking the Social Space
Care about being in the social space and value its potential to build relationships.
Be strategic about your messaging and interactions – be authentic, be positive and be nice.
Be consistent in your posts – make a commitment and stick to it.
Provide valuable, attractive, well-written content that is applicable to your audience.
Choose the right platforms for your brand and appropriately tailor your content.
Engage with your audience, colleagues, and with allied brands.
Drive traffic to your website and owned digital assets.
Take advantage of metrics and available tools, like advertising.
Keep up with advances in technology and any changes to your chosen platforms.
Your business brand is really no different from a celebrity brand. Whether you are a manufacturer, an attorney, or a social service agency, your brand will benefit by employing best practices for social media.
http://www.bleckconsulting.com/wp-content/uploads/2017/08/BC-2017-BestPracticesBlog.jpg
533
800
Patrica Bleck
http://www.bleckconsulting.com/wp-content/uploads/2017/08/bleck_consulting_logo.png
Patrica Bleck
2015-12-31 16:07:16
2017-10-26 19:30:24
Best Practices to Rock Social Media Like a Celebrity