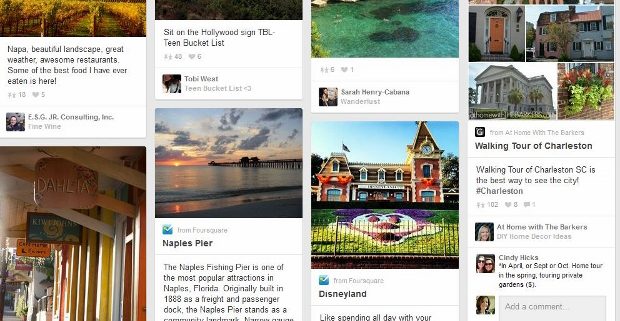 Searching for something on the web? A new hairstyle or a great vacation destination? Consider exploring via Pinterest guided search!
Yahoo, Google and other search engines are well known for their ability to comb the web for answers to your search queries. But Sites such as Twitter and Pinterest will yield great results for you.
Not only are the search capabilities of social media sites awesome, but the users of those communities are generous aggregators and content consumers. They have already gathered much of the web's valuable content and have presented it in an engaging, edited format.
Pinterest Users Have Done the Work for You
Consider this:  Pinterest pinners have already done the homework for you. They have pinned their valued secrets, products and tips on their boards for you to explore and learn. You can even copy their ideas onto your own boards, if you want to save them for future reference.
Pinterest Guided Search
Recently, Pinterest upgraded their search capabilities with "Guided Search". Guided Search is really just a further enhancement to the already robust search capabilities of the platform. Give it a try: I did a vague search called "where is the best vacation" and the tool turned up the following pins for me to peruse. I liked what I saw.
Be Specific – Short Red Hairstyles
So I searched on a more specific description to see if the results improved. The results for "short red hairstyles" were impressive. I wondered if pins would show up if they didn't have the word "red" in the description, but that was not the case.
Be Vague – Restful Rooms
Trying something really vague, I searched on "restful rooms". The results were pretty good, but some of the pins were laughable. I especially liked the old-time photo of ladies in front of a rooming house. Not exactly restful, but definitely "rooms". And there was a pin for "Rest Rooms" – now that's NOT one I was expecting. The resulting pins mostly were a fair representation of "restful rooms", such as images of serene bedrooms and other living spaces.
The Importance of Detailed Pin Descriptions
Often times, the words that I searched were represented in the pin description. If you are a pinner, be sure to include detailed descriptions on your pins. That way, you will maximize the exposure your pins receive from Pinterest's Guided Search tool. Your audience will have an easier time finding your content.
Choose Fav Categories to View Preferred Content
You can also now find useful content by following special interests via the categories on Pinterest. This brings interest-related content into your feed. For instance, you can click on the "products" category and follow a specific interest such as usb flash drive. Now content related to USBs from other pinners will be delivered to your home feed. If you are finished with your search and want to stop seeing this sub-category of pins in your feed, just go back to usb flash drive and click "remove". Or you can delete the interest from the new interests tab in the "following" section of your profile.
Give these search options a try and let me know what you think. Does Pinterest guided search yield more valuable results than Google?
Learn more about Pinterest Guided Search:
http://businessblog.pinterest.com/post/83773304548/guided-search-a-new-way-to-find-what-youre-looking
 http://searchenginewatch.com/article/2349857/With-Guided-Search-Is-Pinterest-the-Next-Search-Engine
http://www.bleckconsulting.com/wp-content/uploads/2014/07/Pinterest-Guided-Search-620x508.jpg
508
620
Patrica Bleck
http://www.bleckconsulting.com/wp-content/uploads/2017/08/bleck_consulting_logo.png
Patrica Bleck
2014-07-17 10:16:44
2017-08-24 16:58:21
Pinterest Guided Search Yields Results